Premier Replacement Windows and Expert Window Installation
Window Replacement Tuscaloosa AL
Limited Time Offer: Buy 1 Window, Get 1 Window at 50% OFF.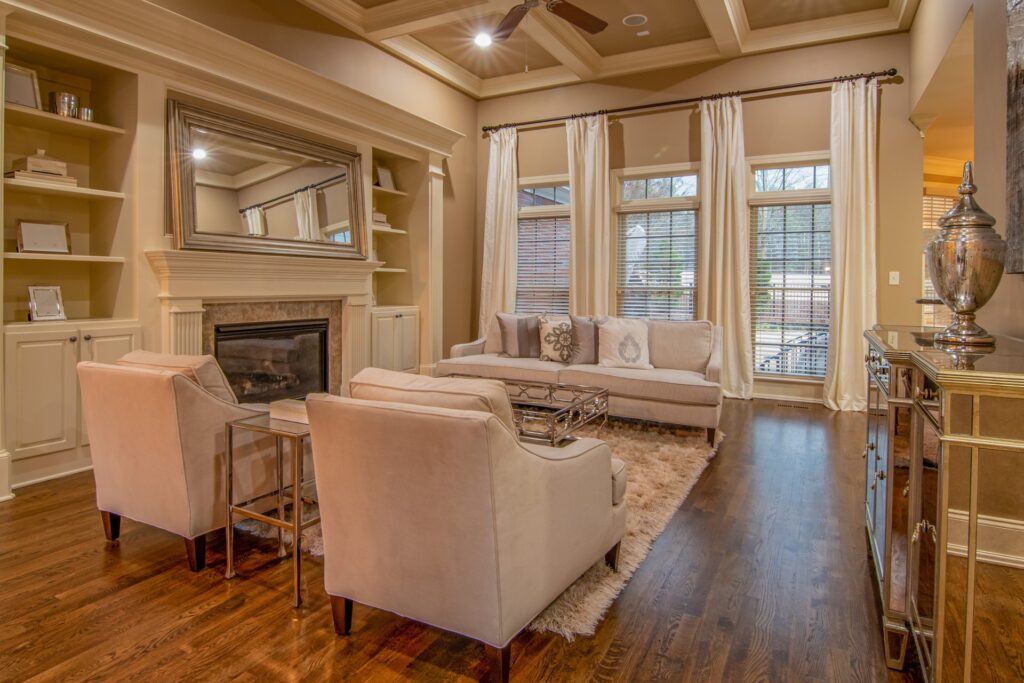 Beyond Window Replacement: Our Essential Window Services in Tuscaloosa
While we pride ourselves on offering top-notch window replacement, we've expanded our services to meet all your window-related requirements. Whether you're a homeowner looking to upgrade your residence or an establishment owner aiming to elevate the look and function of your commercial space, we've got you covered.
Upgrade Your Tuscaloosa Space: Premium Window Replacement Materials We Trust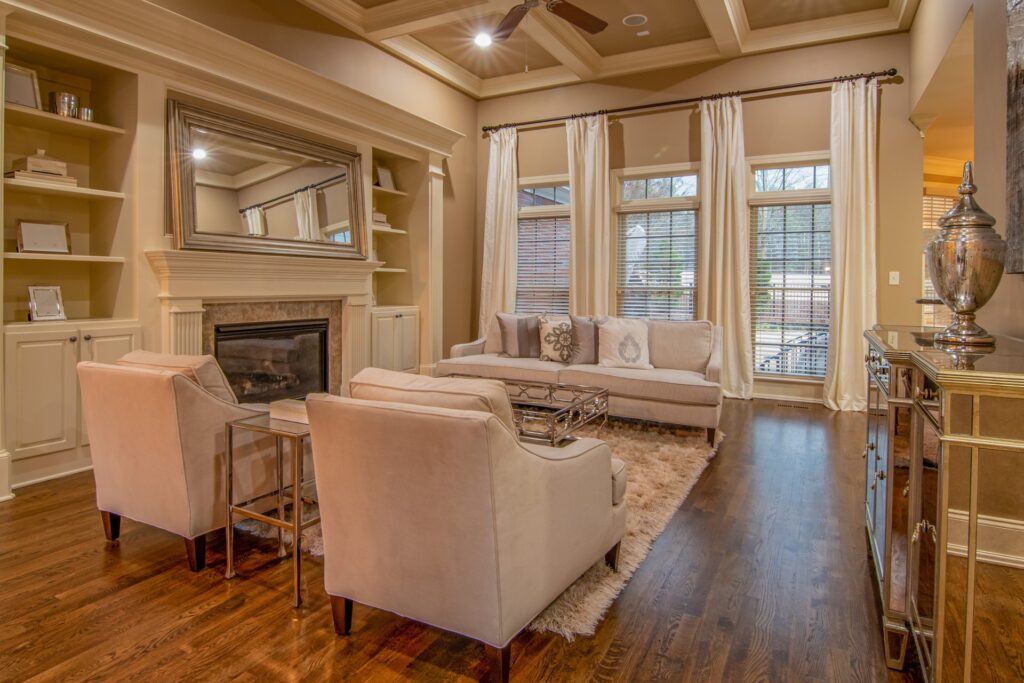 Tuscaloosa Window Replacement
As a locally operated business, Tuscaloosa Window Replacement has etched its mark on the community with our consistent dedication to excellence. We have emerged as trusted allies to homeowners, upholding a reputation that resonates with commitment, craftsmanship, and credibility. The company's spirit is steeped in the essence of community, and it shines through in our personalized, high-quality service.

Tuscaloosa Window Replacement is renowned for its enduring quality and professional reliability when it comes to window replacement and door installation. Our products are meticulously chosen to reflect the perfect blend of aesthetic beauty and durability, turning your house into a home you're proud of. The confidence and trust we inspire, fortified by our expertise and authoritative standing in the industry, ensure a seamless, satisfying experience for every client.
Tuscaloosa Window Replacement
Choosing us means choosing the combination of expertise, passion, and commitment to delivering top-notch window replacement services in Tuscaloosa, AL. Our team's skill is not limited to just installing new windows; we understand the art and science behind it. Our mission is to provide window replacements that augment your property's exterior, enhance your view, and boost your home's energy efficiency.
We pride ourselves on offering a service that resonates with the core values of professionalism and customer satisfaction. Be it your Tuscaloosa home or your business in the surrounding suburbs. We ensure every project receives the utmost respect and attention it deserves. And as we continue to replace old windows with new, energy-efficient ones, our commitment to these values remains steadfast.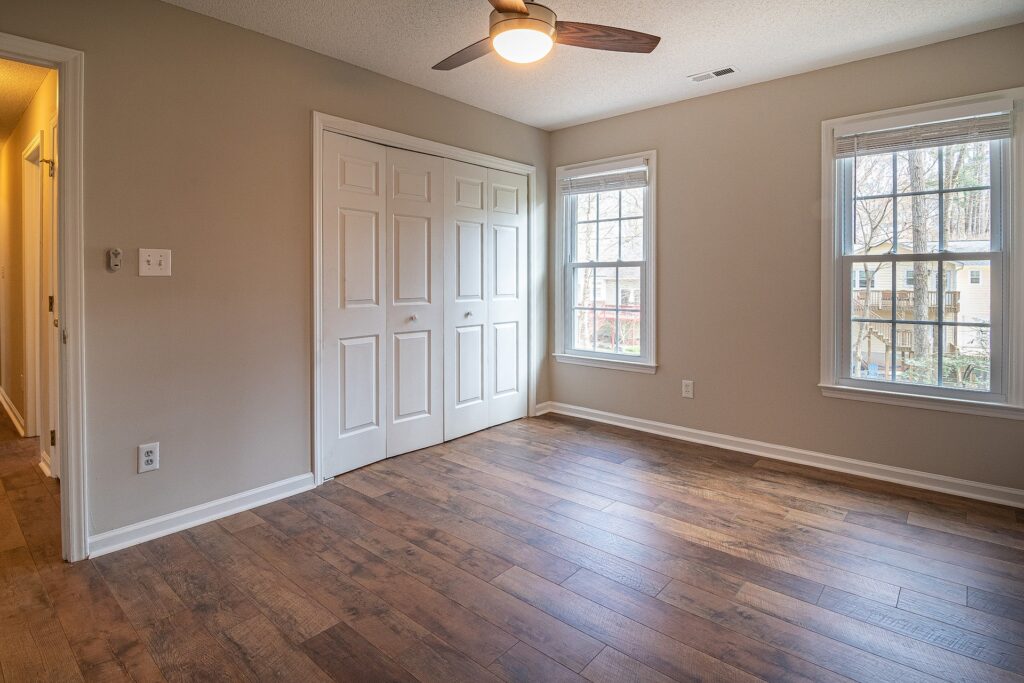 We Proudly Serve Tuscaloosa, AL, and Its Neighboring Areas in Alabama
Serving the greater Tuscaloosa region, our team ensures homes and businesses in our area have access to superior window solutions. Our expert service extends to its surrounding area and suburbs, ensuring comprehensive coverage. Our commitment is to bring professional window replacement and door installation services to your doorsteps.
We are proud to serve and extend our services to the following locations:
Northport, AL

Hueytown, AL

Bessemer, AL

Pleasant Grove, AL

Fairfield, AL

Helena, AL

Alabaster, AL

Pelham, AL

Hoover, AL

Jasper, AL

Homewood, AL

Vestavia Hills, AL

Birmingham, AL

Mountain Brook, AL

Columbus, MS
Benefits of Window Replacement
Replacing your old windows brings many benefits, transforming your home in more ways than one. Whether it's energy efficiency, curb appeal, or increased property value you're after, updated windows provide these advantages and more. Read on to discover the wide range of improvements that quality window replacements can bring to your Tuscaloosa home.
Revamp your Tuscaloosa home's appeal with our window replacements, a simple yet impactful way to enhance both the exterior and interior. With a diverse selection of styles in our repertoire, your home exteriors can transform dramatically, exuding a renewed charm that truly reflects your style.
Choosing to replace your windows is an investment that goes beyond aesthetics. As these upgrades augment both curb appeal and energy efficiency, your Tuscaloosa home's market value can experience a notable increase. It's a home improvement that offers tangible financial returns in the future.
Enhanced Energy Efficiency
Our replacement windows are engineered with innovative design to provide superior insulation and minimize energy consumption. This, in turn, can lead to substantial savings on your utility bills, making your home a model of eco-friendly living in Tuscaloosa.
Experience an unparalleled level of comfort indoors with our replacement windows. These windows are crafted with superior insulation properties and work to keep your home warm in the chilly Tuscaloosa winters and cool during the scorching summer months.
Our window replacements serve as a barrier not just against the elements but also against unwanted noise. They're designed to reduce outdoor sounds, making your Alabama home a tranquil haven where peace and quiet are the norms.
The advanced design of the windows we install promises easy cleaning and low maintenance. This means more time to sit back, relax, and appreciate the stunning Tuscaloosa views from your living room.
We believe in providing a secure living space, which is why our replacement windows are equipped with modern locking systems. Plus, for additional safety, options like tempered glass windows are available. When broken, these shatter into small, harmless fragments, reducing the risk of injuries.
Protect your valuable interior furnishings from sun damage with our UV-coated window replacements. These windows effectively block harmful UV rays, ensuring your furniture, carpets, and curtains retain their vibrant colors for years to come.
Frequently Asked Questions About Window Replacement
Window replacement can be a big project, and it's natural to have questions. We've gathered the most common queries about our window replacement services and provided detailed answers to guide you.
"Their expertise was evident as they meticulously replaced our old damaged windows with new, energy-efficient ones. Our Tuscaloosa home feels so much warmer, and we've noticed reduced energy bills. Their exceptional work has genuinely improved our quality of living. I highly recommend their services enough to fellow Tuscaloosa residents."
Terry M. | Tuscaloosa, AL
"The team's professionalism is unmatched. They arrived promptly, fully equipped, and ready to enhance our Tuscaloosa office. Their skills were evident as they replaced our worn-out windows, giving our office a contemporary, vibrant facelift. The workspace is filled with natural light, making our employees more productive and happier. Their work exceeded our expectations."
"The team's professionalism is unmatched. They arrived promptly, fully equipped, and ready to enhance our Tuscaloosa office. Their skills were evident as they replaced our worn-out windows, giving our office a contemporary, vibrant facelift. The workspace is filled with natural light, making our employees more productive and happier. Their work exceeded our expectations."
"I needed a team I could trust for a large-scale window replacement project in one of our commercial buildings in Tuscaloosa. This team came through, exceeding our expectations. Their attention to detail was commendable, and the building's energy efficiency has skyrocketed. The improvement is palpable – it's less drafty, quieter, and much more comfortable for our tenants. Their service was truly worth the investment."
Ready to enhance your home's energy efficiency, security, and appeal? Our team is eager to bring your vision to life with our comprehensive window replacement solutions in Tuscaloosa, AL.
Get started today—reach out to us for a free in-home estimate!