Best Replacement Windows and Expert Window Installers in Alabama
Window Installation Tuscaloosa AL
Limited Time Offer: Buy 1 Window, Get 1 Window at 50% OFF.
Our Comprehensive Window Installation Solutions For Tuscaloosa AL
Every home has a unique personality, and we have a window solution to match. From classic casement windows to energy-efficient options, our extensive selection ensures a perfect fit for your Tuscaloosa home. We provide free estimates and a reasonable replacement cost for all of our services. With us, you gain a partner with vast expertise and a commitment to tailoring services to meet your specific needs, enhancing the experience of every installation project.
Awning Window Installation
Embrace a perfect blend of style and practicality with our awning window installation. These windows swing outward, facilitating excellent ventilation while offering a distinct visual appeal that complements any architectural design. Trust our experienced team to install these assets in your Tuscaloosa home seamlessly.
Bay Windows Installation Services
Experience a magnificent transformation in your living area with our bay window installations. Bay windows, offering a 3D appeal, enhance your home's architectural allure and extend your interior space, providing an ideal cozy, relaxing spot. Enjoy a wider outdoor view and increased natural light in the comfort of your home.
Bow Window Installation Service
Immerse yourself in the grace and charm of our bow window installations. These windows are arranged in a gentle curve, presenting a panoramic view and bathing your rooms in natural light. Our expert team ensures these installations add a touch of elegance to your Tuscaloosa property while promoting energy efficiency.
Casement Window Installation
Enjoy unobstructed views and superior ventilation with our casement window installations. Hinged on the side and swinging outward, these windows provide an easy-to-operate system and a robust seal against wind and rain. Rely on our team's expertise to flawlessly install these functional and versatile windows in your home.
Double-Hung Window Installation
Infuse your home with timeless appeal with our double-hung window installations. With two operable sashes for enhanced ventilation and ease of cleaning, these windows offer an ideal blend of aesthetics and functionality. Our team commits to perfectly installing these traditional charmers, ensuring durability and comfort.
Energy-Efficient Window Installation
Optimize your home's energy consumption with our energy-efficient window installations. These windows, equipped with features like double glazing and Low-E glass, actively regulate your home's temperature throughout the year, leading to significant savings on energy bills. Trust in our team to deliver these installations that merge sustainability with comfort.
Picture Window Installation
Reimagine your home's aesthetics with our picture window installations. These expansive windows serve as a live canvas, offering uninterrupted, picturesque views of the outside world. Beyond aesthetics, they invite abundant natural light into your home, enhancing mood and energy efficiency.
Slider Window Installation
In rooms where space is a premium, our slider window installations shine. These horizontally sliding windows provide an effortless operation, and their sleek design adds a contemporary touch to your home. Rely on our team to maximize your room's functionality and aesthetics with these space-efficient installations.
Vinyl Window Installation
Our vinyl window installations are the answer for homeowners seeking durability, energy efficiency, and low maintenance. These windows resist fading and weathering, and their excellent insulation properties help maintain a comfortable home temperature. Trust in our team's skill to install these windows for long-lasting performance and visual appeal.
Hurricane Window Installation
Safeguard your Tuscaloosa home from extreme weather conditions with our hurricane window installations. These windows are engineered to endure high winds and flying debris. They provide an essential layer of protection without sacrificing style. Our team is skilled in installing these powerful windows, ensuring your home's safety in harsh weather.
Impact Window Installation
Enhance your home's resilience and security with our impact window installations. These strong windows can resist strong impacts, offering a fortified defense layer for your home while deterring potential break-ins or harsh elements. Trust in our experienced team to deliver this peace-of-mind installation, combining security with aesthetics.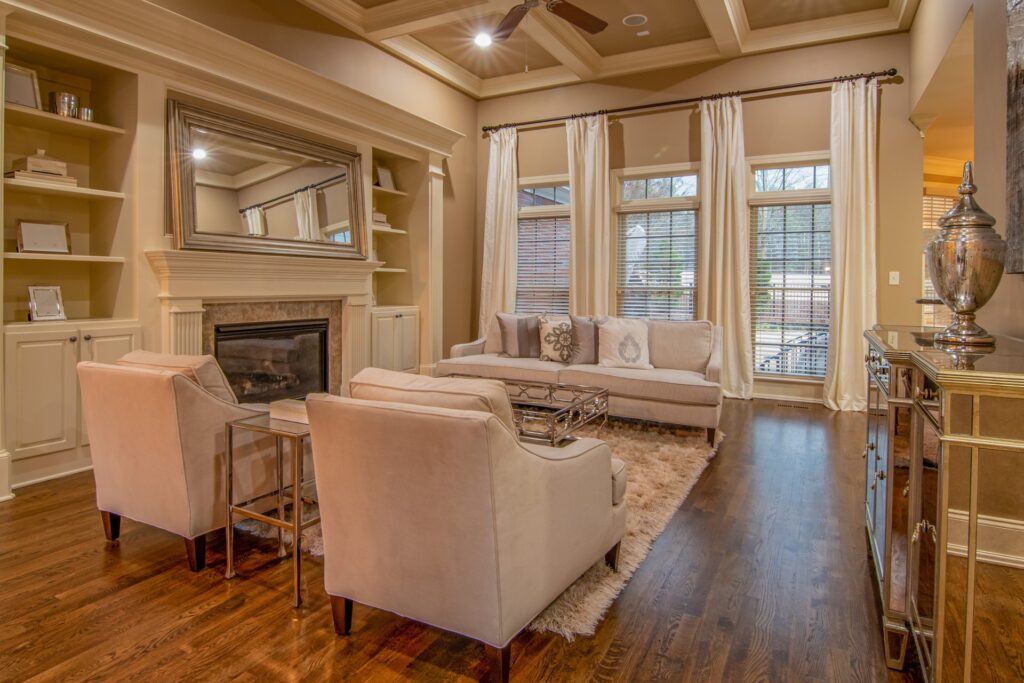 Our Window Installation Materials in Tuscaloosa
At the heart of every stunning Tuscaloosa property is the choice of windows that let in the right amount of light, offer protection, and set the aesthetic tone. We understand material's pivotal role in ensuring durability, style, and function.
Elevating Tuscaloosa Homes & Businesses: Our Essential Window Services
At Tuscaloosa Window Replacement, our extensive experience has shown us the myriad needs of homeowners and business establishments alike. While window installation is at the core of what we do, our expertise doesn't stop there. We offer holistic services to ensure your windows look good and serve you efficiently for years to come.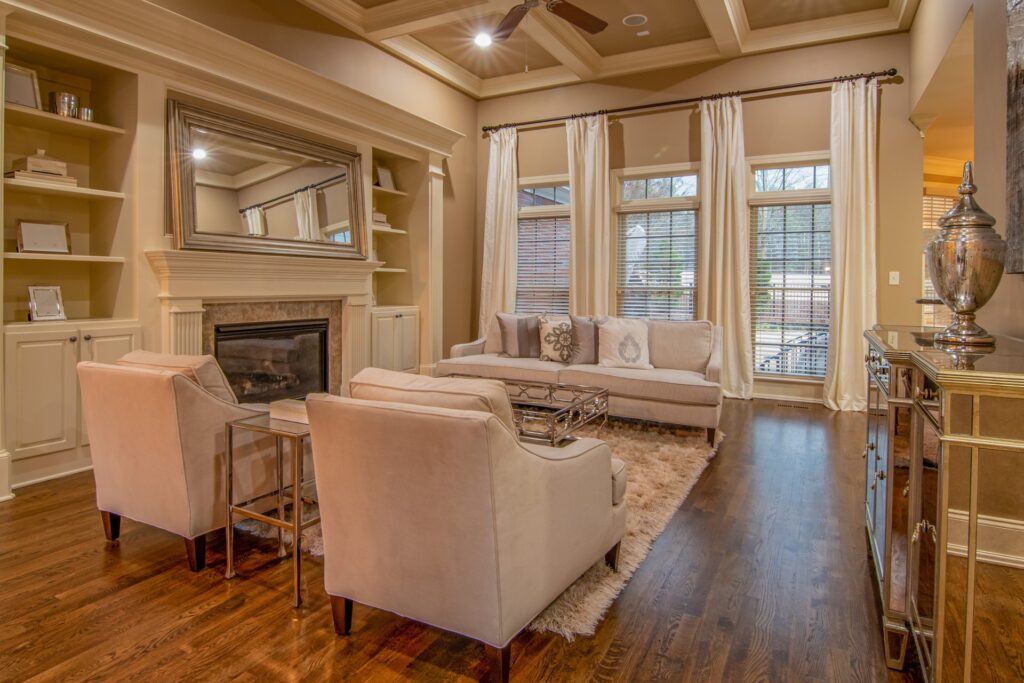 Tuscaloosa Window Replacement
Tuscaloosa Window Replacement is an icon of local craftsmanship embedded deeply in the heart of our community. Through our customized approach to every project, we've become a testament to the value of hometown expertise. Our high reputation, cultivated over years of exceptional service, speaks to our steadfast commitment to quality and customer satisfaction.

Setting the standard for excellence in window and door replacements, Tuscaloosa Window Replacement prides itself on offering top-tier products and installation services. We understand that your homes are your sanctuaries. We strive to enhance your spaces with products that are not only aesthetically pleasing but also stand the test of time. You can trust in our expertise, authoritativeness in the field, and unwavering dedication to providing an unparalleled experience with each installation.
Tuscaloosa Window Replacement
Choosing the right team for your window installation project is paramount. We take pride in being a company that our Tuscaloosa community can trust, known for our dedication to delivering superior quality work. Our team is not only knowledgeable about a variety of window styles but is also meticulous in ensuring each installation is performed with utmost precision.
We understand that window installation is a long-term investment that enhances your property's aesthetics and energy efficiency. We are committed to maximizing your investment. We provide Tuscaloosa residents with exceptional service that embodies professionalism, expertise, and attention to detail. With us, you're not just getting new windows – you're getting a promise of quality and dedication.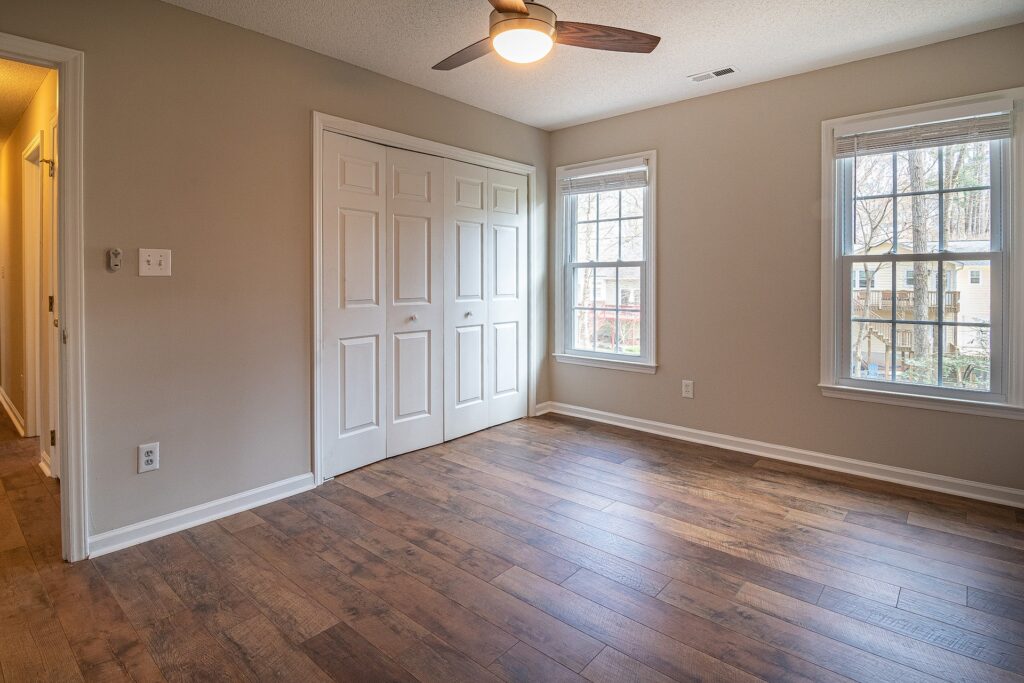 We Proudly Serve Tuscaloosa, AL, and Its Neighboring Areas in Alabama
Experience a window installation service that expands to the surrounding area of Tuscaloosa. Our dedication to enhancing homes knows no bounds, covering communities beyond. Trust in our expertise as we bring professional window installations to these remarkable areas, solidifying our reputation as the region's trusted home improvement partner.
Northport, AL

Hueytown, AL

Bessemer, AL

Pleasant Grove, AL

Fairfield, AL

Helena, AL

Alabaster, AL

Pelham, AL

Hoover, AL

Jasper, AL

Homewood, AL

Vestavia Hills, AL

Birmingham, AL

Mountain Brook, AL

Columbus, MS
Benefits of Our Window Installation in Tuscaloosa, AL
There's more to a window installation than meets the eye. As experts in the field, we enhance your home's aesthetic appeal, energy efficiency, and security, ensuring every new window is valuable. Embrace a solution that provides a fresh look and tangible, long-term benefits, cementing our authority to provide top-notch window services.
Our window installations are crafted to be a visual delight for your home. Whether you prefer the airy ambiance provided by casement windows in your kitchen or the stately grandeur of a bay window in your living room, our goal is to amplify your home's aesthetic appeal with every installation.
Improved Energy Efficiency
Our team, specializing in energy-efficient window installation, is committed to promoting sustainability. We meticulously install each window to optimize insulation, effectively lowering energy costs and reducing your home's carbon footprint.
Superior Quality Products
Our dedication to excellence is reflected in our choice of materials for window installations in Tuscaloosa AL. We select the finest products, ranging from enduring vinyl windows to resilient hurricane windows, ensuring each installation guarantees long-term performance and durability.
Investing in professional window installation goes beyond aesthetic appeal and elevates your property's value. Whether it's the timeless elegance of bow windows or the streamlined modernity of slider windows, every installation we undertake aims to increase your home's appeal to potential buyers.
We understand that windows are integral to your home's comfort. Whether you go for the classic charm of double-hung windows or the expansive vistas offered by picture windows, our team ensures these installations provide exceptional insulation and optimal natural light, enhancing your indoor living experience in Tuscaloosa.
Customized Replacement Windows
We believe in celebrating the differences of every home with custom window options. Our wide selection, from adaptable awning windows to grandiose bay windows, is designed to cater to your style and requirements, ensuring your windows are as unique as your home.
Our window installations are designed to offer an added layer of security to your home. Be it the sturdiness of impact windows ready to weather the harshest conditions or the secure design of slider windows, we prioritize your peace of mind with every installation.
Professionalism and Expertise
We pride ourselves on our team's exceptional professionalism and expertise in every project. We strive to uphold and surpass industry standards in every window installation in Tuscaloosa, AL, showcasing our commitment to quality and customer satisfaction.
Frequently Asked Questions About Window Installation
The window installation process may seem complex, but we're here to simplify it. Our FAQ section addresses your concerns, clarifying everything from installation timeframes to the benefits of energy-efficient windows. It's a reflection of our transparency and our dedication to making sure you're informed and confident about your window installation choices.
Tuscaloosa Window Replacement:
The experiences of our satisfied customers say more about us than we ever could. They validate our outstanding customer service, expertise, and the transformative impact of our window installations in homes and businesses across Tuscaloosa. These testimonials embody the trustworthiness we've earned from our clients, a trust we aim to uphold with every window we install.
When my Tuscaloosa home needed a window upgrade, I knew I could trust their team's expertise. The service was top-notch from the initial consultation to the final installation of my sleek, energy-efficient windows. Their window installers were meticulous, making sure every detail was just right. My home now boasts improved insulation and an updated aesthetic I absolutely adore.
Merilyn K. | Tuscaloosa, AL
We've seen the quality of work from the Tuscaloosa Window Replacement team in our neighborhood. I hired them to replace the wood windows in my old property. The transformation they achieved with the new bay windows was phenomenal. The crew navigated the entire process smoothly, from removal to installation, leaving us with a renewed, brighter home environment we love.
We hired the team to refresh our office with new windows, and the results were outstanding. The crew's professionalism and efficiency were commendable. Since the installation, our energy bills have gone down significantly. Our office ambiance has improved thanks to the natural light streaming through our new high-quality replacement windows. Highly recommended.
Peter D. | Tuscaloosa, AL
Updating our windows and choosing their team among other window replacement companies was a business decision we won't regret. The team was exceptional, transforming our workspace with expertly installed windows that provide us with greater energy efficiency. The change in aesthetics is striking too. It's a professional upgrade that we, and our customers, appreciate.
Gloria W. | Tuscaloosa, AL
Launching a window installation project may seem overwhelming, but it doesn't have to be. Our team's expertise and commitment to excellence make the process a seamless, satisfying experience. Let us transform your Tuscaloosa home with our professional service. Your dream home is just a window installation away.
Contact us today for a free estimate!