High Quality, Energy Efficient Window Replacement Tuscaloosa AL & Door Installation Services
Limited Time Offer: Buy 1 Window, Get 1 Window at 50% OFF.
The Best Replacement Windows in Tuscaloosa | Offers Repair of Windows
Our Windows & Doors Services Offered for Tuscaloosa, AL
Tuscaloosa Window Replacement is a premier provider of top-quality window and door services in the greater Tuscaloosa, AL, and its surrounding area. Our dedicated team specializes in window replacement, window installation, door replacement, and door installation, ensuring every project meets the highest standards. With a focus on energy efficiency, tailored solutions, and outstanding customer service, Tuscaloosa Window Replacement is the go-to choice for homeowners seeking exceptional results in enhancing the beauty, functionality, and comfort of their homes.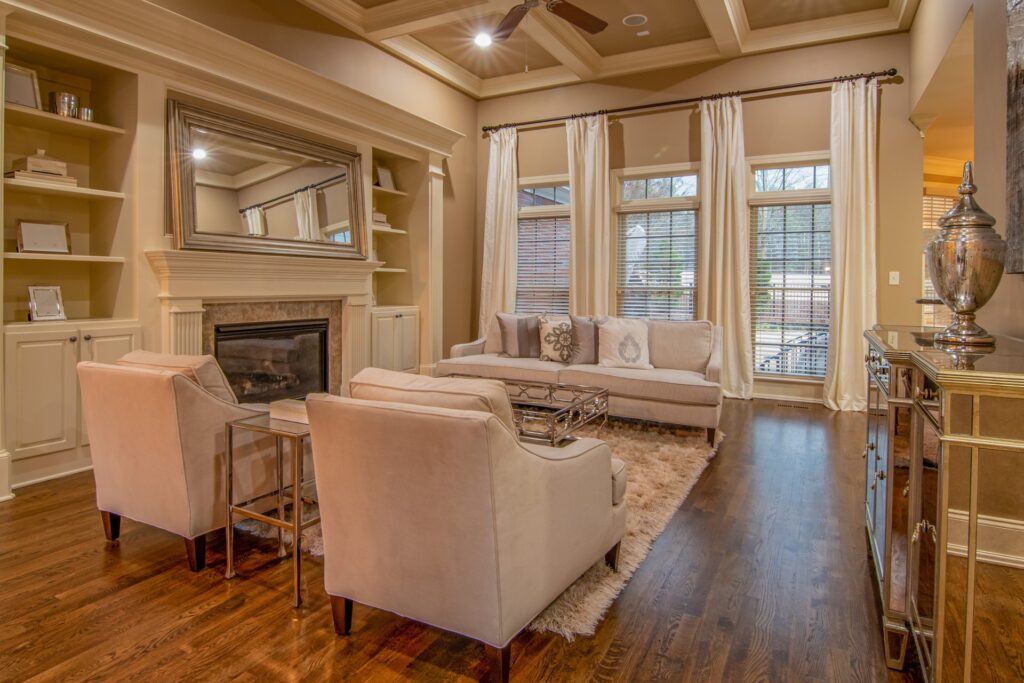 About Tuscaloosa Window Replacement
Our locally owned business in the heart of Tuscaloosa AL is dedicated to providing outstanding customer service and top-quality window and door solutions for homeowners throughout the area. With years of experience in the industry, our team is skilled in delivering exceptional results that elevate the aesthetic and functionality of your home. We pride ourselves on understanding the unique needs of the Tuscaloosa community, serving neighborhoods and suburbs like Northport, Wood Villas, Alberta, and Cottondale.
We believe that every homeowner deserves the best, which is why we offer a wide range of window and door options to meet every style and budget. From energy-efficient windows that help reduce energy bills to stunning entry doors that enhance your home's exterior, our team is committed to exceeding your expectations.
Our Window Replacement & Door Installation Team
The talented professionals on our team bring a wealth of expertise to every project. We take the time to understand your specific needs and preferences, ensuring that our recommendations are tailored to your home. From our skilled window and door installers to our dedicated customer service representatives, our team is passionate about providing the best possible experience for homeowners in Tuscaloosa AL and the surrounding areas.
Serving Tuscaloosa, Alabama and the Surrounding Areas
Our team is proud to serve the greater Tuscaloosa AL area, including neighborhoods and suburbs.
• Taylorville
•Woodland Forest
•Coker
•Fosters
•Holt
•Coaling
We understand the unique needs of homeowners in these communities and are dedicated to providing window and door solutions that enhance your home's beauty and functionality.
Why Choose Us For Your Home Improvement Project?
When considering Tuscaloosa Window Replacement, homeowners can expect numerous advantages that set us apart from other providers. With extensive experience and a commitment to using high-quality materials, our team delivers unparalleled craftsmanship. Our tailored approach ensures that each project caters to the unique needs and preferences of the homeowner. Additionally, we prioritize energy efficiency, providing environmentally friendly solutions that also help reduce energy costs. A strong focus on exceptional customer service and competitive pricing further establishes Tuscaloosa Window Replacement as the top choice for window and door services in the area.
We prioritize energy-efficient window and door options, helping you save on energy bills and contribute to a greener future.
We offer a comprehensive selection of window and door services, including replacement, installation, and even specialized options like hurricane and impact windows and doors.
We take the time to understand your unique needs and preferences, tailoring our recommendations to suit your home and budget.
Our deep understanding of the Tuscaloosa, Alabama, area allows us to provide personalized service and solutions that cater to the needs of homeowners in the community.
Our team is committed to delivering top-quality products and services, ensuring that your Alabama home receives the best possible care.
We offer a fair replacement cost and competitive pricing on all our services, ensuring that you receive the best value for your money.
Excellent Customer Service
Our commitment to customer satisfaction means that we go above and beyond to ensure a smooth and enjoyable experience for homeowners in Tuscaloosa AL and the surrounding areas.
Our team possesses extensive expertise and experience in the window and door industry, ensuring that we can tackle any home improvement project with confidence and skill.
Our Most Energy-Efficient Window Replacement Brands in Tuscaloosa, Alabama
When it comes to window replacement in Tuscaloosa, Alabama, energy efficiency is often at the top of the list for both residential and commercial projects. If you're looking to save money on your energy bills while making a valuable home improvement, the choice of window brand is crucial. Let's delve into some of the most energy-efficient window replacement brands that offer professional installation services in Tuscaloosa.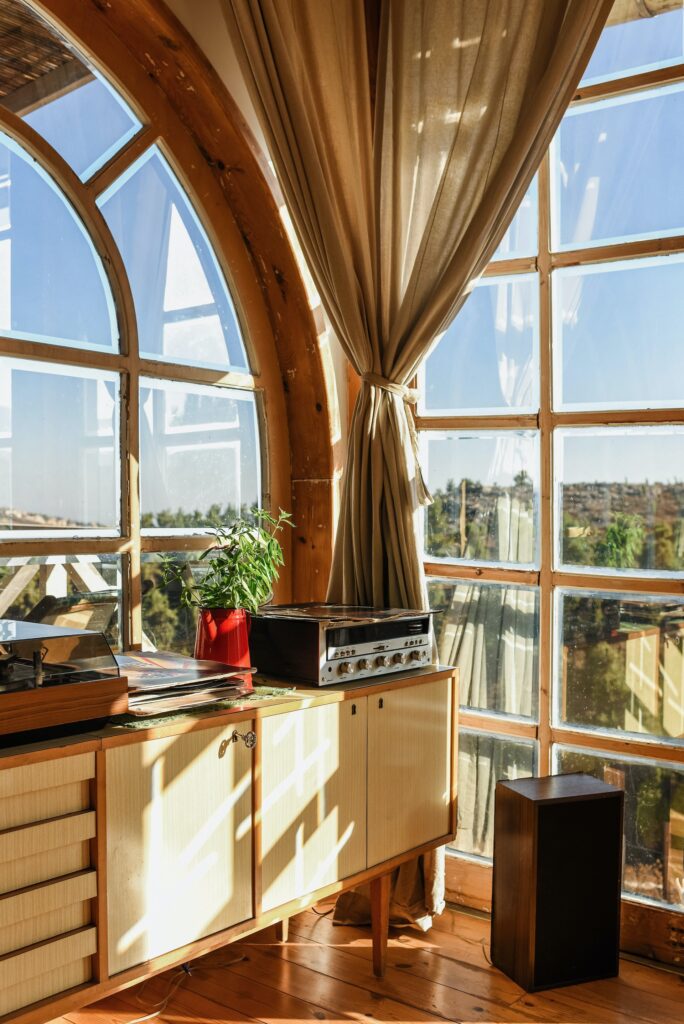 Exploring Our Window Replacement Types in Tuscaloosa, Alabama
Choosing the right type of window for your home or commercial space in Tuscaloosa, Alabama, is a crucial part of any improvement project. Whether you're looking for energy-efficient solutions, a particular style, or affordable options, understanding the types of window replacements available can help you make an informed decision. Let's dive into the most popular window replacement types in the local market.
A Comprehensive Guide to Our Window Installation Styles in Tuscaloosa, Alabama
Selecting the right installation style for your window replacement in Tuscaloosa, Alabama, is a key step in both residential and commercial projects. The style you choose can significantly affect the energy efficiency, aesthetic appeal, and overall cost of your improvement efforts. Whether you're a homeowner wanting to boost your property value or a business owner looking for a functional upgrade, we've got you covered. Here are some popular window installation styles to consider.
Navigating Window Company Certifications: Tuscaloosa Window Replacement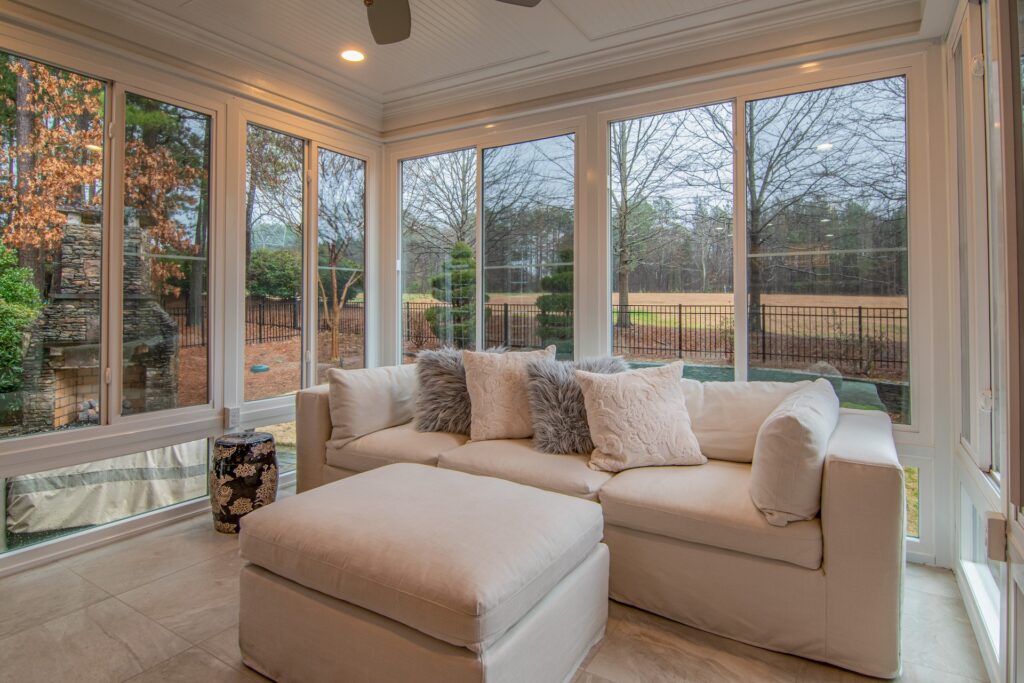 When it comes to window replacement in Tuscaloosa, Alabama, not all services are created equal. Certifications serve as a quality stamp, assuring you that the product and the installation meet specific industry standards. They're a vital part of your home improvement process, whether you're aiming for energy-efficient upgrades or simple aesthetic changes in both residential and commercial settings. Let's delve into the most notable certifications you should be aware of.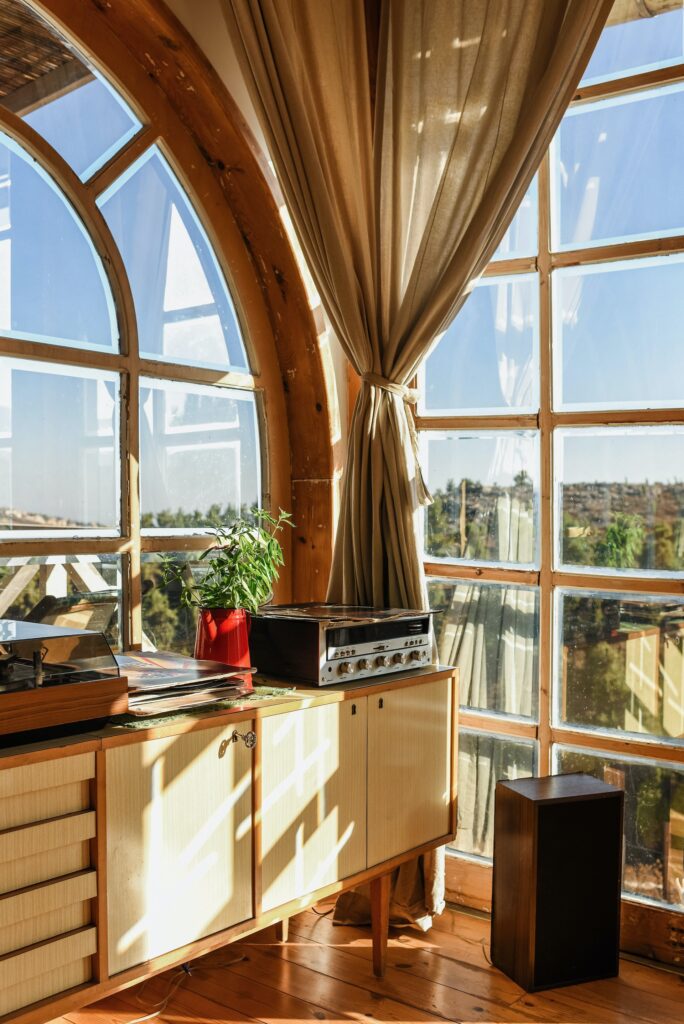 Why Materials Matter in Window Replacement
A Complete Guide to our Window Replacement Materials in Tuscaloosa, Alabama
Choosing the right material for your window replacement in Tuscaloosa, Alabama, is crucial for both residential and commercial properties. Our team specializes in window replacement services, providing a range of options to align with your core values and needs.
Our Door Installation & Replacement Windows Process
Tuscaloosa Window Replacement boasts a comprehensive six-step process for door installation and window replacement, ensuring a seamless experience for homeowners. Beginning with a consultation to assess needs and preferences, our team then offers tailored recommendations based on our findings. Clients are guided through an extensive product selection before skilled technicians expertly install or replace windows and doors. A thorough quality assurance check follows, ensuring that the work meets the highest standards. Finally, ongoing support and assistance are provided to guarantee long-lasting satisfaction with the new windows and doors.
Don't just take our word for it – hear what our customers have to say! Our many satisfied clients can attest to the quality of our work and the dedication of our team. From our personalized approach to our exceptional craftsmanship, we've earned a reputation for excellence in the Tuscaloosa AL area and beyond.
"Working with Tuscaloosa Window Replacement was an absolute pleasure. The team's expertise and dedication to their craft were evident throughout the entire process. They took the time to understand my needs and recommended the perfect windows for my home in Northport. The installation went smoothly, and the results exceeded my expectations. I highly recommend Tuscaloosa Window Replacement!"
Susie M. | Oakwood Lane, Northport, AL
"I recently had Tuscaloosa Window Replacement install a new front door at my residence in Wood Villas. The team was professional, courteous, and attentive to every detail. They helped me choose a door that not only looked beautiful but also provided added security for my home. I couldn't be happier with the results, and I highly recommend their services."
John R. | Cedar Crest Drive, Wood Villas, AL
"Tuscaloosa Window Replacement did an outstanding job on our window and patio door replacements in our Forest Lake home. Their team was highly skilled and efficient, completing the project in a timely manner without sacrificing quality. The new windows and doors have made a significant difference in our energy bills and overall comfort. We highly recommend them to anyone looking for exceptional window and door services in the Tuscaloosa area."
Laura W. | Pinebrook Court, Forest Lake, AL
Get Started Now
Are you ready to enhance your Tuscaloosa, AL, home with top-quality window and door solutions? Don't hesitate to reach out to our team for a consultation. We're eager to help homeowners in the greater Tuscaloosa, AL, area, including neighborhoods like Forest Lake, Woodridge, and Skyland Park.
Contact us today to discuss your window and door needs and discover the difference that our expertise and dedication can make.