Best Replacement Doors and Expert Door Installation in Alabama
Door Replacement Tuscaloosa AL
Limited Time Offer: Buy 1 Window, Get 1 Window at 50% OFF.
Our Comprehensive Door Replacement Solutions For Tuscaloosa AL
First impressions count, and there's no better way to make a positive one than with a stunning entry door. Our dedicated team works with you to select and install an entry door that perfectly marries style and security. We add a touch of sophistication while providing a safe, welcoming passage into your home or business.
Our impact doors offer the ultimate layer of protection against these harsh conditions, combining strength and aesthetics in equal measure. Trust our team to install these fortified doors that guard your property without sacrificing style or function.
Our patio door replacements transform your living spaces, extending your interior to the great outdoors. We offer many designs that maximize natural light and provide unimpeded views of your outdoor space. 
Our storm doors provide an additional shield against Tuscaloosa's occasionally severe weather, ensuring your property remains safe and comfortable. They are engineered for enhanced insulation, promoting energy efficiency while keeping your home or business secure. Trust us to upgrade your property with these resilient doors.
The front door serves as the face of your property, setting the tone for what lies within. Whether you prefer the charm of traditional styles or the sleek appeal of contemporary designs, our team collaboratively selects and installs a door that enhances your property's curb appeal and reflects its unique character.
Embrace the blend of functionality and style with our sliding door replacements. Ideal for areas requiring seamless operation and a minimalist look, these doors bring a touch of modernity to your space while optimizing the use of space. Count on our team to imbue your rooms with an expansive feel with these innovative doors.
Elevate your property's aesthetic with our French door replacements. Infusing Tuscaloosa properties with a dash of elegance, these doors are the perfect mix of beauty and utility. Let us help you replace your old doors with these chic and practical enhancements, creating a visual and functional masterpiece.
Bi-Fold Door Installation
With our bi-fold door replacements, we aim to blur the line between your indoor and outdoor spaces. These doors open wide to offer unobstructed access to your outdoor areas, perfect for those who love to entertain or enjoy an indoor-outdoor lifestyle.
Our garage door replacement service enhances your property's utility and aesthetic appeal. Offering many styles and designs, our team works with you to select a garage door that complements your property's architecture and reflects your style. Experience the combination of functionality and style with our premium garage doors.
Security Doors Replacement
Invest in the safety of your Tuscaloosa property with our security door replacements. These doors are engineered for enhanced security, offering peace of mind and ensuring your property remains safe. Trust our team to fortify your property with these durable, high-security doors that don't compromise on style.
Premium Doors, Tailored For You: Replacement Materials We Excel In at Tuscaloosa
In Tuscaloosa, the art of door replacement is about blending aesthetics, durability, and energy efficiency. At our esteemed door replacement company, we bring you a curated range of door materials. Crafted for excellence, each material is a testament to our unwavering commitment to quality and expertise.
Beyond the Door: The Essential Door Services We Deliver in Tuscaloosa, AL
While we've cemented our place as one of the leading door replacement companies, our commitment goes beyond merely replacing doors. We pride ourselves on offering an extensive array of door services, each tailored to meet the unique needs of residential and commercial spaces alike.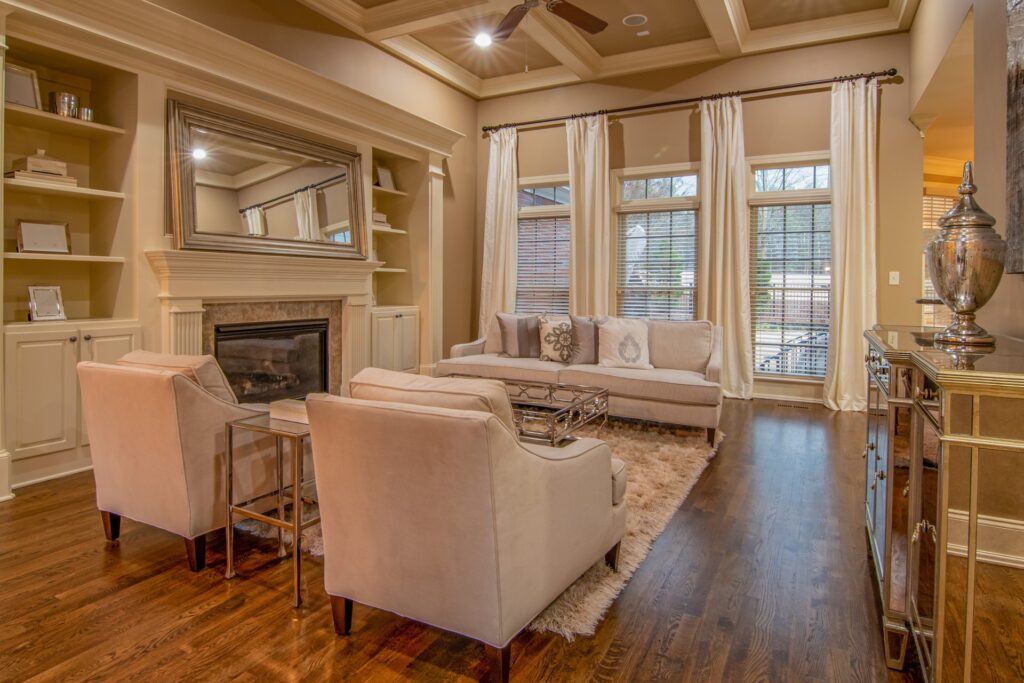 Tuscaloosa Window Replacement
With a keen understanding of the area's architectural style and unique weather conditions, we leverage our expertise to provide personalized door solutions for residential and commercial properties. Our mission is to enhance the beauty and functionality of your property through superior craftsmanship and a great selection of doors and windows. Our reputation for providing door replacement services has been built on high standards of service, quality materials, and meticulous attention to detail. We continually strive to exceed our customers' expectations, ensuring each project we undertake enhances your property's safety, energy efficiency, and aesthetic appeal.
Tuscaloosa Window Replacement
Why Choose Us
Our company sets the bar high for door replacement services in Tuscaloosa, AL. We employ a team of highly trained professionals who are not only skilled in their trade but also share a commitment to quality and customer satisfaction. Our ability to consistently deliver excellent job outcomes has earned us trust and recognition in the community. We are proud to have been recognized by the Better Business Bureau for our integrity and commitment to customer satisfaction. As a leading door replacement company in Tuscaloosa, AL, we believe in fair pricing, transparency, and treating our customers with the utmost respect. Our superior craftsmanship and dedication to service make us the ideal choice for your door replacement needs.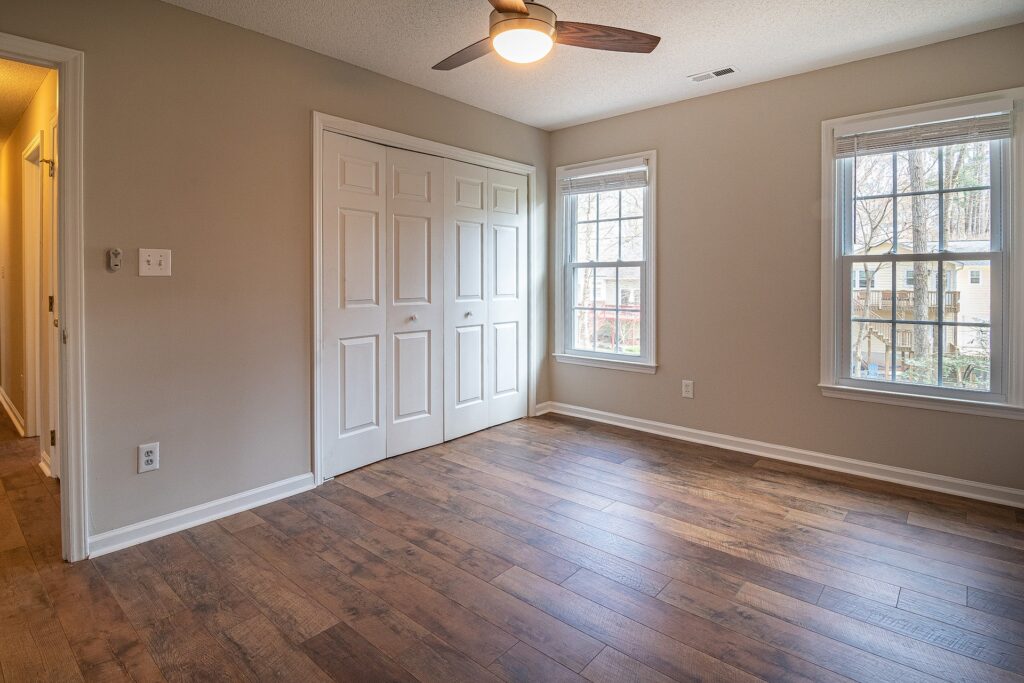 We Proudly Serve Tuscaloosa, AL, and Its Neighboring Areas in Alabama
Our door replacement services extend far beyond the city limits of Tuscaloosa, Alabama. We serve homeowners and businesses in the greater Tuscaloosa area, bringing our expertise and high-quality service to the following locations:
Northport, AL

Hueytown, AL

Bessemer, AL

Pleasant Grove, AL

Fairfield, AL

Helena, AL

Alabaster, AL

Pelham, AL

Hoover, AL

Jasper, AL

Homewood, AL

Vestavia Hills, AL

Birmingham, AL

Mountain Brook, AL

Columbus, MS
Benefits of Our Tuscaloosa Door Replacement
Choosing our top-of-the-line exterior doors is the first step towards fortified security for your Tuscaloosa property. Designed to act as strong barriers against potential break-ins, our range of security doors offers advanced features and robust resistance, ensuring that your peace of mind remains undisturbed.
Increased Energy Efficiency
Switching out old, draft-prone doors for our meticulously designed, energy-efficient models can result in substantial savings on your utility bills. Our assortment of entry and patio doors are engineered to provide an airtight seal, effectively regulating your property's temperature and leading to noticeable reductions in heating and cooling expenses.
With our thoughtfully curated selection of replacement doors, you can drastically elevate the aesthetics of your home exteriors. Whether it's the timeless elegance of French doors or the sleek modernity of sliding doors, our range promises to inject a new lease of life into your home's exterior and interior.
Every replacement door we install comes with the assurance of flawless operation. Be it a bi-fold door offering expansive access to your patio or a smoothly gliding garage door, our team ensures a perfect blend of convenience, functionality, and style in every solution we deliver.
Investing in new doors is a surefire way to escalate your property's market value. Prospective buyers are attracted to the enhanced security, energy efficiency, and aesthetic appeal of our quality replacement doors, making this upgrade a reasonable financial decision.
We respect and celebrate the individuality of every house or property we serve. Therefore, we provide many door styles, from impact doors designed to weather Tuscaloosa's fluctuating climatic conditions to custom entry doors that harmoniously align with your home's unique design.
You're investing in a long-term solution when you opt for our replacement doors. We use only the finest materials and employ precise installation techniques, ensuring your new doors will perform impeccably and withstand the test of time.
We understand the importance of your time. Our local door pro offers prompt yet proficient home services. Our dedicated service professionals work diligently to complete each replacement door project in Tuscaloosa, AL, within a committed time frame, never compromising on the quality of service or the final result.
Frequently Asked Questions About Door Replacement
"Bravo to the team for their excellent door replacement service! They skillfully installed a new front door for my downtown Tuscaloosa home, perfectly blending it with my home's aesthetic. The result is stunning – a modern, secure entry that adds a wow factor to my property." 
Marisol P. | Tuscaloosa, AL
"To breathe new life into my patio, I trusted the team to replace my old patio door with a sleek, modern sliding glass door. Their efficiency and professionalism impressed me as much as my living space's transformed elegance and functionality. The new door simply brought the outdoors in!" 
Benjie R. | Tuscaloosa, AL
"When our office needed a secure and stylish new entry door, we turned to this team. Their service was swift, reliable, and professional – a seamless experience from start to finish. They delivered on their promise of excellence on time. I would wholeheartedly recommend them to other businesses."
David R. | Tuscaloosa, AL
"We needed a durable and stylish garage door for our business, so we employed the team's services. The speed of installation, competitive pricing, and the remarkable quality of the new door surpassed our expectations. The transformation is not just visual; the operation of the new door is incredibly smooth, enhancing our daily operations."
Thomas S. | Tuscaloosa, AL
Ready to transform your property with our expert door replacement service in Tuscaloosa, AL? We're excited to help you enhance your property's beauty, security, and energy efficiency. Start your door replacement journey with us today.
Contact us now to discuss your needs and receive a free, no-obligation quote!