High-Quality Replacement Doors and Expert Door Installers in Alabama
Door Installation Tuscaloosa AL
Limited Time Offer: Buy 1 Window, Get 1 Window at 50% OFF.
Our Comprehensive Door Installation Solutions For Tuscaloosa AL
Setting the stage for your property's ambiance begins with installing an aesthetically pleasing entry door. Our dedicated team is proficient in installing an array of entry doors that align perfectly with your home or business's architectural design. 
Our impact doors are designed to stand as a guard against the harshest of storms. Professionally installed by our team, these doors offer heightened security and provide an additional layer of insulation to keep your space energy-efficient and comfortable, irrespective of the weather outside.
Our patio door installations can make the transition between your indoor living space and the outdoor environment effortlessly. Our team is skilled in this transformation that adds aesthetic value and allows you to maximize the natural light in your home or business.
Storm doors are essential for homes in areas with fluctuating weather, like Tuscaloosa. Our professional team is well-versed in installing storm doors designed to withstand these conditions, ensuring your home's safety while providing another layer of insulation for improved energy efficiency.
Our team excels at installing various front door styles that boost curb appeal while enhancing security. We align aesthetics with functionality to give your home or business the distinctive allure it deserves.
Sliding Door Installation
For properties with limited space, sliding doors can be a game-changer. Our team can install sliding doors that save space and offer easy operation and a contemporary charm. These doors can make any room appear larger while providing unhindered access to your patio or balcony.
Add a dash of sophistication to your Tuscaloosa home or business with our expertly installed French doors. French doors offer a seamless blend of elegance and practicality, enhancing the overall appeal of your space. We ensure that each installation accentuates your property's charm while providing smooth, easy access to your outdoor spaces.
Bi-Fold Door Installation
Bi-fold doors are popular for those seeking to create broad, uninterrupted access to outdoor spaces. Our local pros can install bi-fold doors that merge your indoor and outdoor living areas effortlessly. These doors enhance your view and offer an easy way to extend your living space.
We offer a diverse range of garage doors to suit your home's architectural design and your personal taste. Our expert installation ensures the smooth operation of garage door openers, security, longevity, and improved curb appeal for your property.
Security Doors Installation
Our team can help reinforce your home or business with the installation of powerful security doors designed to resist forced entries. We provide a range of security door options, each one a symbol of strength, durability, and peace of mind.
Other Essential Door Services We Offer In Tuscaloosa, AL
At Tuscaloosa Window Replacement, while door installation stands as our hallmark service, our commitment to enhancing the security, functionality, and aesthetics of your home or establishment doesn't end there. Over the years, as one of the leading door installation companies, we've diversified our offerings to provide a more comprehensive suite of services.
Elevate Your Tuscaloosa Space with Our Premium Door Installation Materials
At Tuscaloosa Window Replacement, we pride ourselves on offering a diverse range of door materials that are both functional and aesthetic. Our selection is about durability and security. Each material we offer stands as a testament to quality, and with every installation, we ensure perfection and longevity.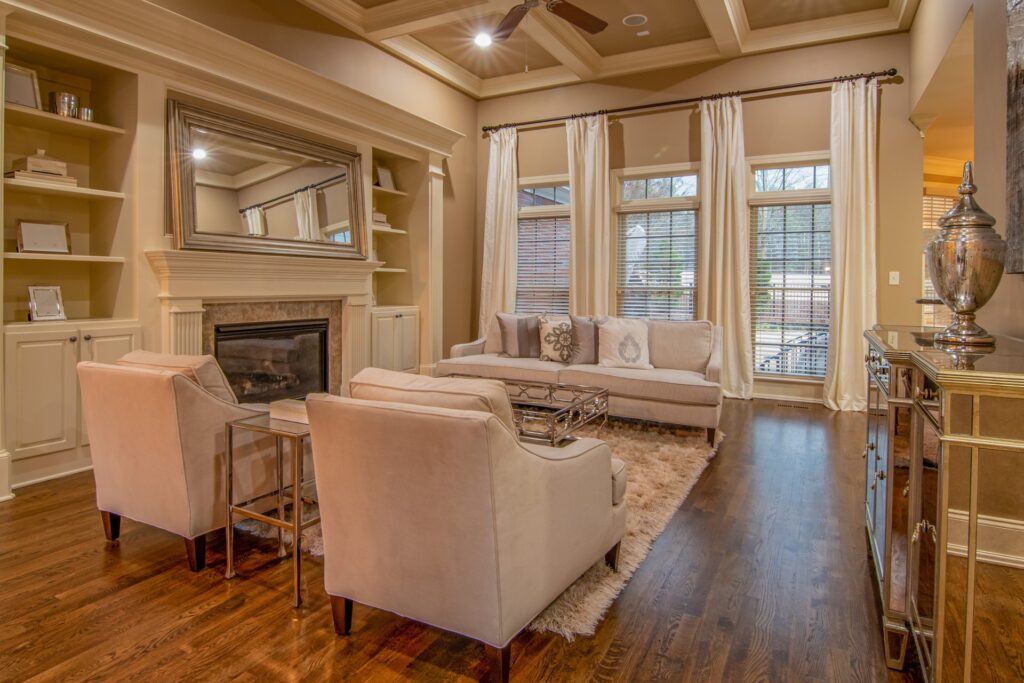 Tuscaloosa Window Replacement
When it comes to the highest caliber of door installation and replacement services, the Tuscaloosa Window Replacement company has set the gold standard. As a locally operated business, we understand and prioritize the unique needs of our community, embedding ourselves in a tapestry of service that elevates the safety and aesthetic appeal of homes. We've earned a reputation of distinction, made possible by our unwavering commitment to exceptional service and the satisfaction of every homeowner we serve.
Tuscaloosa Window Replacement
✔ When you choose our team, you're working with a group of individuals who have honed their expertise in door installation over many years. Our experience and continuous training ensure that we stay abreast of industry trends and the latest door installation techniques.
✔ We understand that door installation is not a one-size-fits-all process. Therefore, we approach each project with a fresh perspective, customizing our services to align with your unique needs.
✔ Our products, while matching the highest industry standards, also carry our stamp of quality, assuring longevity, functionality, and style. With each door installed, we strengthen our bond with the community, reinforcing our standing as the region's trusted expert and your partner in crafting safe and secure homes.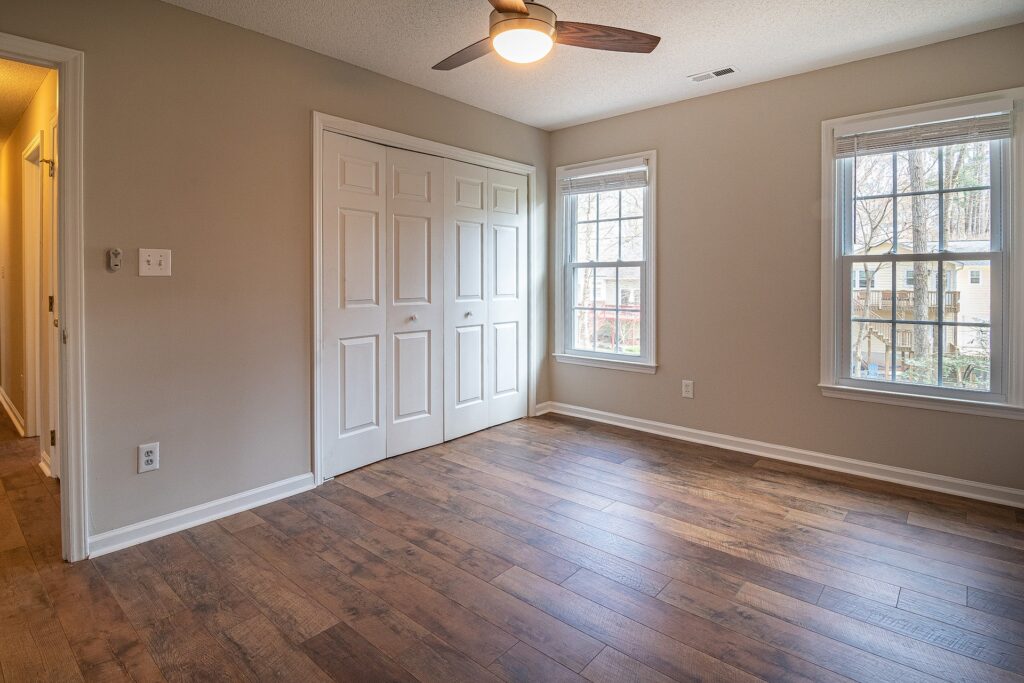 We Proudly Serve Tuscaloosa, AL, and Its Neighboring Areas in Alabama
In our commitment to providing exceptional service, we proudly extend our door installation expertise to Tuscaloosa and the surrounding neighborhoods. With a deep-rooted understanding of the local architecture and weather conditions, we offer personalized solutions that resonate with the specific needs of each area. Our reach spans across the greater Tuscaloosa, AL area, ensuring our high-quality services are accessible to all.
Northport, AL

Hueytown, AL

Bessemer, AL

Pleasant Grove, AL

Fairfield, AL

Helena, AL

Alabaster, AL

Pelham, AL

Hoover, AL

Jasper, AL

Homewood, AL

Vestavia Hills, AL

Birmingham, AL

Mountain Brook, AL

Columbus, MS
Benefits of Our Tuscaloosa Door Installation
Securing your home or business is our top priority. When you trust our professional team, you get an upgrade to your property's safety measures. Our expertise guarantees that each door will serve as a formidable barrier, fortifying your property against unwanted intruders and giving you a secure space to thrive.
Increased Energy Efficiency
A well-installed door can act as a protective shield against energy leaks. We optimize the installation to create a tight seal, preventing cold drafts in the winter and the escape of cool air during the warm Tuscaloosa summer months. This boost in your property's energy efficiency can result in lower utility bills, saving you money.
With our professional door installation, we ensure your property gives off a striking first impression. We offer a vast range of door styles. Every door we install contributes to your property's overall aesthetic appeal, accentuating its architectural style and creating a captivating curb presence that sets your home or business apart.
We ensure every door we install operates at peak performance. Be it sliding doors offering easy access to your patio or storm doors providing added protection against the unpredictable Tuscaloosa weather. Our professional installation ensures your doors open and close seamlessly, offering optimal functionality to match your lifestyle or business operations.
With our expert door installation, your property can experience a surge in market value. Installing a new door not only boosts the visual appeal of your property but also increases its worth. This aesthetic and functional upgrade can make your property a hot prospect in the real estate market, providing a handsome return on investment should you decide to sell.
Our dedication to installing doors right the first time eliminates potential worries about safety or function. So, whether you're boosting security measures with reinforced doors or enhancing your garage with a new door, you can rest easy knowing our trustworthy, professional team is on the job.
With our expert service professionals, you can trust that we use high-quality materials and reliable installation techniques. This commitment extends the lifespan of your doors. Our installations are designed to withstand the test of time, providing enduring performance and style for your home or business in Tuscaloosa.
Quick and Efficient Service
Time is valuable, and we strive to honor that in our service delivery. We commit to delivering swift and efficient service without compromising on quality. Every project is handled with the utmost professionalism. We aim to complete each task on time, getting your daily routine or business operations back on track as soon as possible.
Frequently Asked Questions About Door Installation
We've compiled a list of frequently asked questions to help you navigate your home improvement project. Our aim is to offer clarity, from our door installation to project cost, giving you peace of mind as we handle your door installation project in Tuscaloosa, Alabama.
Our customer satisfaction is our primary meter of success. Hear directly from residential and commercial clients in Tuscaloosa, AL, about our popular projects and their experiences with our door installation services. Their testimonials reflect the high-quality service and care we provide to each client.
I entrusted the expert team at Tuscaloosa Window Replacement with replacing new doors and windows in my property. And the results exceeded my expectations. The service was impeccable, from their top-notch professionalism to their commitment to leaving the worksite clean post-installation. I highly recommend their door installation service."
"When my husband and I decided to add a touch of elegance to our home with a set of French doors, the team at Tuscaloosa Window Replacement was our first call. Their reliable and efficient service sets them apart. Every interaction with them was filled with genuine care for our project. Now, our patio is graced with stunning French doors that embody both aesthetic and function, serving as a testament to their outstanding service."
"Our office building recently underwent a significant aesthetic upgrade with the installation of new entry doors, all thanks to the diligent team at Tuscaloosa Window Replacement. Their flawless execution and attention to detail have significantly improved our building's appeal while strengthening our security. They have truly outdone themselves, reflecting a level of service that is hard to come by these days."
Marshall S. | Tuscaloosa, AL
The team at Tuscaloosa Window Replacement brought a much-needed update to our restaurant by installing new patio doors. Their craftsmanship and dedication to quality are simply unparalleled. Our restaurant now boasts an enhanced, chic appeal, and our patrons find the patio more accessible. This team's work is indeed praiseworthy!"
Janet P. | Tuscaloosa, AL
Take the first step to enhance your Tuscaloosa, AL property with a professional door installation. Transform your property and boost its curb appeal and energy efficiency with our high-quality door installation services.
Contact us today for a free estimate!